STARCLICKS
paying since 2008








PMBUX
per click $0.015/cashout :$0.05


CIKNE
/FREE 100 POINTS/earn opto 40points per click/cashout :$0.10


RUBBUX
/Pay per click :0.035RUB/cashout :2RUB


PTCTOEARN
FREE $1 TO MAIN BALANCE/Pay per click : $0.005/cashout :$2








PAY4VIEWS
Pay per click : $0.005/cashout :$2


GALETCLIX
Pay per click : $0.0025/cashout :$0.10


OOLANCER
Pay per click : $0.005/cashout :$2








CLIXMEDIA(buxmedia sister site)
Pay per click : $0.002/cashout :$0.25


BUXMOON
Pay per click : $0.01/cashout :$0.99


ADZV
Pay per click : $0.002/cashout :$0.02








MINIBUSINESS
Pay per click : $0.002/cashout :$0.75


TIMEBUX
Pay per click : 0.10RUB/cashout 05RUB


GMBUX
Pay per click : $0.005/cashout :$05


NAUDADS
JOIN AND WIN UPTO $50/ Pay per click : $0.01/cashout :$0.20/instant withdraw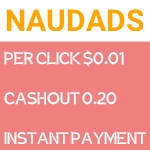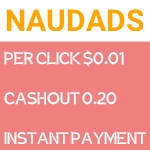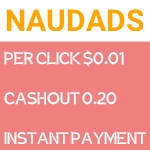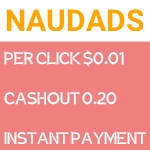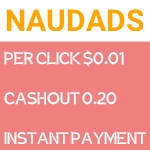 ARGONCLICK
Pay per click : 5.6 points/cashout :120 points ($.02)


EARNCLICK
Pay per click : $0.01/cashout :$0.10




Members:
*Be careful when you invest in new sites.
*Avoid investing until you receive at least one payment.
*Always be active in forum(to know what members are saying about the site)
*Always focus on payments page (Usually the date of last payment)
*If you are in doubt about any website, visit the scamdoc.com website and analyze it using the site link.

Admins:
*Avoid cheating poor people's money. It will make you feel happy now, but you will have to suffer in the future.